ABOUT
I am the EVP of the Massimo Group, North America's premier Consulting and Coaching group.  My role is to recruit, train, inspire and retain coaches, increase productivity in the day to day operations, implement systems to maximize effectiveness and efficiency, and assist with sales and marketing!  I get to collaborate and negotiate with other firms putting together agreements that will generate piles of cash for all involved.  We are disrupting a multi-billion dollar industry, and I'm having a blast doing it!
I am also a blogger and Speaker.
This is my personal blog.  It is focused on what I'm learning as I grow through life – personal development, productivity, prospecting, creating presence, and life lessons.  My purpose is to engage a community of folks that want to live life better.  I share what I have learned and what I am learning about taking our lives and businesses to the next level.  Do you want to level up your marriage, your business, or life in general?  Then this blog is for you!
My goal here is to inspire.  Business – especially entrepreneurship and the unicorns called start-ups – is full of wonder – creation of something new, the excitement of prospecting, deal frenzy.  It has wonderful benefits and is wrought with pitfalls as well.
I typically post once a week.  To make sure that you don't miss my newest posts, you can subscribe via RSS or e-mail.
My Biography
I have had a slew of jobs from Professional Driver for Dominos to Pre-Load Management at UPS to Resident Advisor (code for most hated guy in the dorm) at Murray State University.  My career started in 1999 when I enlisted in the Marine Corps.  I spent 5 years as an Arabic linguist.  The Marine Corps had 2 profound effects.  I learned to lead myself, and I learned to lead others.  After 5 years, 2 months, and 3 days, I was honorably discharged.  I moved my wife and son home to Kentucky.
The next day, I started working for my father at Wm G Barron Enterprises as a Commercial Real Estate Advisor.  I became the 3rd generation of my family to practice real estate.  In 2008, we franchised with Sperry Van Ness International.  Our company became known as Sperry Van Ness/The Barron Group.  Though the name changed, we remain passionately committed to serving the best interests of our clients.
In October of 2010, I purchased the brokerage company from my father and became Managing Director and owner.  This is when things changed for me.  All of the sudden I needed to dedicate time to work on my business – not just in my business.  The P&L statement suddenly became important.  I learned the challenge and pain of making payroll.  Signing the front of the check instead of the back…I made my first hires.
Luckily (or providentially) I had hired Rod Santomassimo, founder of The Massimo Group,  to be my Commercial Real Estate coach.  His coaching was a large factor in my success and survival.  After 2 years with Rod, he asked me to become a coach for the Massimo Group.  I now serve a roster of approximately a 50 clients from, New York City, San Diego, Nashville, Orlando, Calgary, and many points in between.  I have a blast helping my clients move their businesses to the next level.  It helps to sharpen my ax.
I was also privileged to be profiled in Rod Santomassimo's book Brokers Who Dominate.  This book is the number 1 best-selling Commercial Real Estate book on Amazon.  I highly recommend you purchase it if you are involved with CRE in any way.
In 2013, I accepted a position as Vice President of Organizational Development with Sperry Van Ness International Corp.  I had a complete blast working with some of the best brokers in the industry.
In 2014, I was given the opportunity to buy in and work with a small group of visionaries trying to change the way food safety is done globally.  I knew nothing about food safety, but I know about organizations, systems, and growth.  The chance to help create something new and change an industry was so appealing I couldn't pass it up.  Plus, I'm home more!  You can't beat that with a stick.
And as of the end of 2015, I'm now full-time with the Massimo Group focusing my efforts on growing an organization full of some of the most amazing people in the industry. The Massimo  Group has had a profound impact on my professional development and my businesses. I'm thrilled to now be able to return the favor!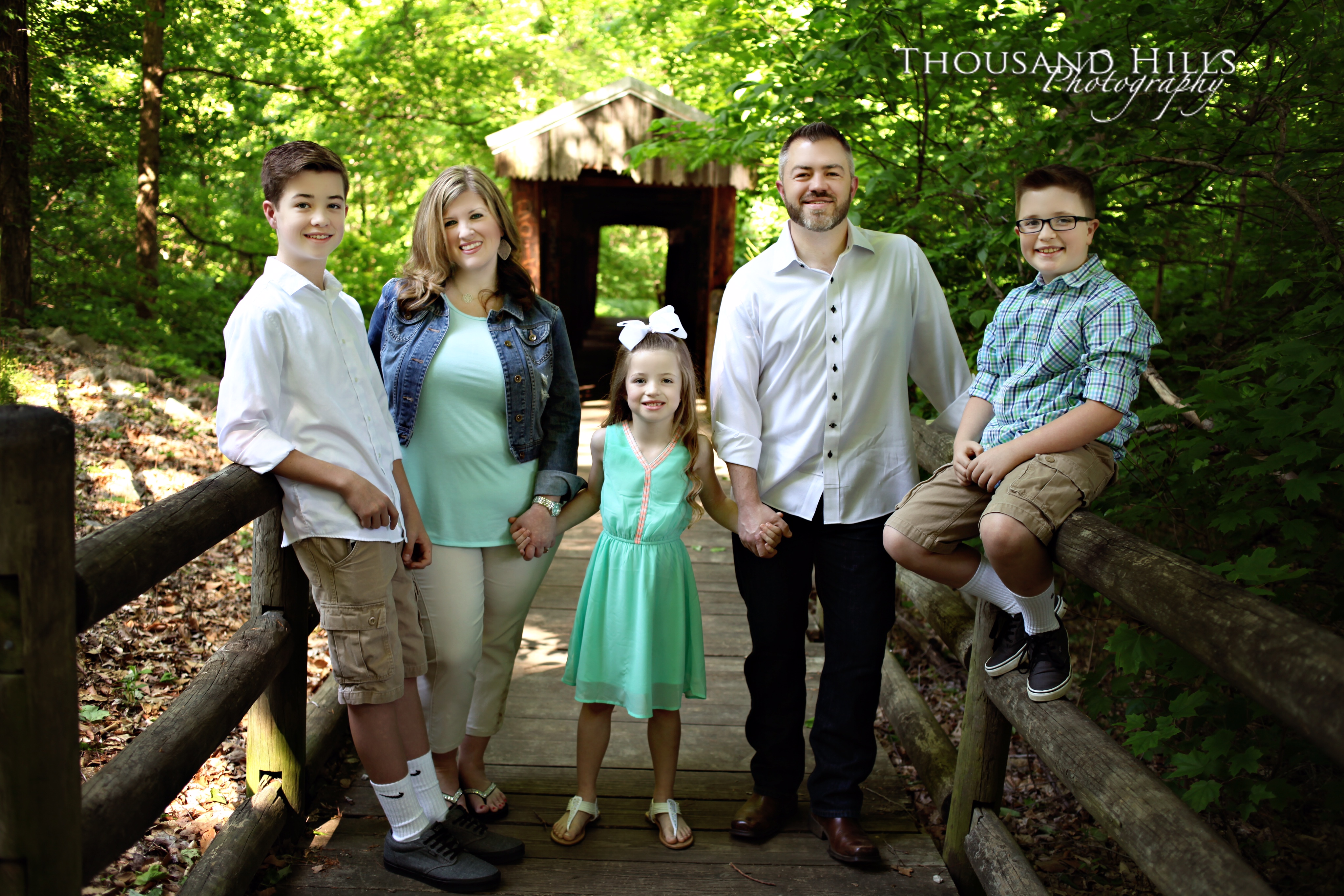 I love my life.  When I wake in the morning, I can't wait to go to work.  When I'm finished working, I can't wait to engage with my family.  I can't think of anything better!  I have been married to my beautiful wife Autumn for 15 years.  We have three kids who add tremendous flavor to our lives.  My oldest is driven and a heck of a student athlete.  My middle son constantly keeps us laughing.  My daughter is tough as nails and girlie at the same time – a father's dream.  We live in Owensboro, KY with generations of both sides of our families.
In my free time, I love to stay fit, read, write, teach, and do anything that involves time with my family.  I have been a member of Owensboro Christian Church since 1987, where I served as an Elder for 5 years.
My Contact Information
You can contact me via email at bo @ bobarron.com or follow me on Twitter.
Disclaimer
This my personal blog.  The opinions I express here do not necessarily represent those of any company that I am associated with to include the Massimo Group.  The information I provide is on an as-is basis.  I make no representations as to accuracy, completeness, currentness, suitability, or validity of any information on this blog and will not be liable for any errors, omissions, or delays in this information or any losses, injuries, or damages arising from its use.
There was an issue loading your timed LeadBox™. Please check plugin settings.