I have a coaching client I was talking to earlier today. We calculated his hourly worth and it was well over $500/hr. When he is operating in his gifts he kills it.
He still does his own packages and proposals. Ugh.
I asked another client of mine who does his proposals and marketing. He has administrative help which I was glad to hear. But it takes him 2 weeks to get it back. That is brutal slow.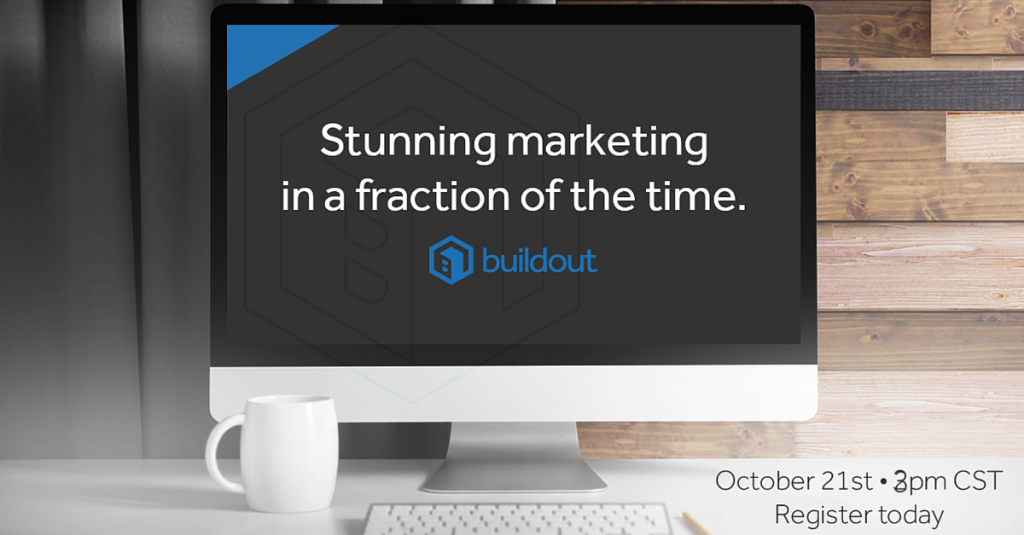 If you can relate to either of these two – either having to do it yourself, or having to wait so long – then today's Buildout webinar is for you.
Kris Krisco and I are going to share with you (and actually show you) how stunning marketing at the speed of light is the ultimate competitive advantage.
Bonus: I've negotiated a special deal for my readers that you can't get anywhere else but the webinar. If you have ever wanted to peak behind the curtain and see the magic, then this is for you.
And in case you haven't heard…my two favorite apps – Buildout and ClientLook – now integrate. I'm doing a happy dance!
There was an issue loading your timed LeadBox™. Please check plugin settings.