One of any Marine's favorite movies is Full Metal Jacket. If you haven't seen it, know that it is very R rated. It is also a very accurate picture of what Marine Boot Camp was like.
In one scene, the recruits are reciting the Rifleman's Creed. I, along with all my fellow recruits, had to memorize and recite this creed when I was in boot camp as well. It is one of the ways the Marine Corps indoctrinates its recruits. You can read it by clicking here.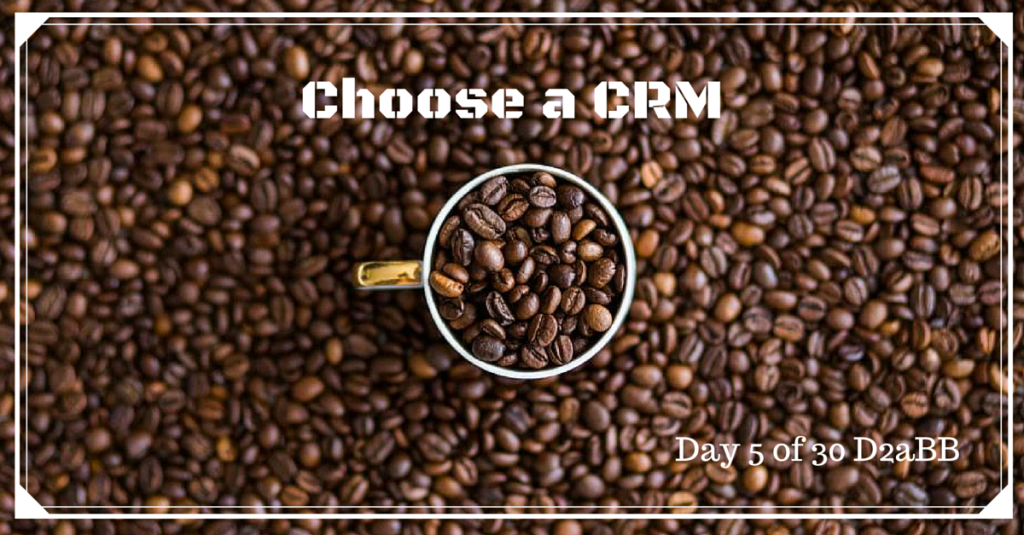 I've taken the liberty of writing the Prospector's Creed. Instead of a rifle, we have our CRM…
The Prospector's Creed

This is my CRM. There are many like it, but this one is mine.

My CRM is my best friend. It is my business. I must master it as I must master my life.

My CRM, without me, is useless. Without my CRM, I am useless. I must use my CRM true. I must dial more than my competition who is trying to beat me. I must out dial him before he out dials me. I will…

My CRM and I know that what counts in business is not the calls we make, the noise of our presentations, nor the smoke that we blow. We know that it is the meetings that count. We will have meetings…

My CRM is dynamic and changing, even as I, because it is the foundation of my business. Thus, I will learn it as a brother. I will learn its weaknesses, its strengths, its parts, its features, its functions, and its benefits. I will keep my CRM updated and ready, even as I am poised and ready. We will become part of each other. We will…

Before God, I swear this creed. My CRM and I are the prospectors of my business. We are the masters of our competition. We are the benefactors of my life.

So be it, until the business is mine, and there is no competition, but complacency!
There was an issue loading your timed LeadBox™. Please check plugin settings.