One of my goals for the year is to take this blog to the next level.  I want it to be more valuable and beneficial to my readers.  To accomplish this, I would love to know more about YOU.  To that end, I have created my 2014 Reader Survey.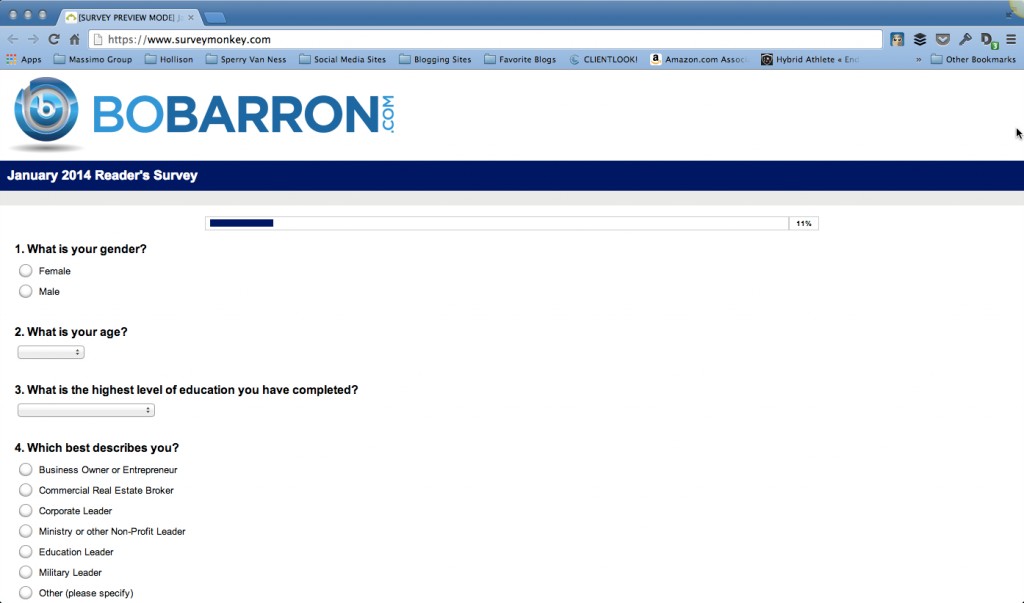 Would you please take a few moments to fill out this survey?  By doing so, you will ultimately be helping yourself.  Why, you ask?  Because you will be helping me make my content even more relevant to you.
I covet your input – it is important to me.  The survey is very easy to take.  It should take you 5 minutes or less.  The survey results are completely anonymous.  There is no way for me to know which of you said what.
Thanks so much!
There was an issue loading your timed LeadBox™. Please check plugin settings.