The Clarity Series is a series of posts all on one subject.  This particular subject is prospecting.  While the context is commercial real estate, these steps and principles can be applied to any sales.  To read the introduction of this series, click here.  To read an overview of the entire prospecting system, click here.  Thank you for reading!
If you are like most salespeople, cold calls are the low point of your day.  You don't like them.  You know that top producers cold call all the time. But you aren't exactly sure what to say.  What you need is confidence.  Confidence comes from preparation.
I remember my first cold call.  I had just earned my license.  I was calling the owner of a small office/retail stand alone building that had a for sale by owner sign.  I was clueless about what to say.  I remember sitting in my office and staring at the phone.  It was a like I would be electrocuted if I picked it up to dial.  I had these thoughts running through my head:
What if he answers?!

I'm not going to know what to say!
I'm going to sound like a complete idiot.
What if he asks me about my fee?
In Part 1 of this post,we discussed the purpose and the philosophy of cold calling.  To review, the purpose of the cold call is to get a meeting.  That is it.  The philosophy that I teach and coach my clients is that you want to connect and add value.  You do not want to use scripts or try to manipulate.
Just like anything else, cold calling needs a system that marries solid preparation with an understanding of the anatomy of a call.  This post deals with the preparation.
Cold Call Preparation
Preparation really means putting your P.I. hat on.  What can you find out about your prospect before you call?  Remember, you goal is to quickly connect with your prospect and land a meeting.  Ideally, you can do this in just a few minutes.
I recommend that you take 2-3 minutes before you make a call and see what you can find out about your prospect.  There is way too much information out there not to.  Your goal is to find something quickly that you can use to establish common ground.  Remember, cold-calling is a numbers game.  Don't spend too much time researching your prospect.  And don't spend too much time on the call itself.
Google
This is somewhat of a no-brainer first step, but too many of us don't do it.  Search for the name and city of your prospect.  By including the city, you are more likely to quickly find the correct person.  Take a few seconds to scan the links.  Click through on one or two and see what you can learn.  Have they been in the news lately?  If so, you can reference that article when you call.  Have they been in any financial trouble?  This can give you a clue to possible motivations to sell, etc.
LinkedIn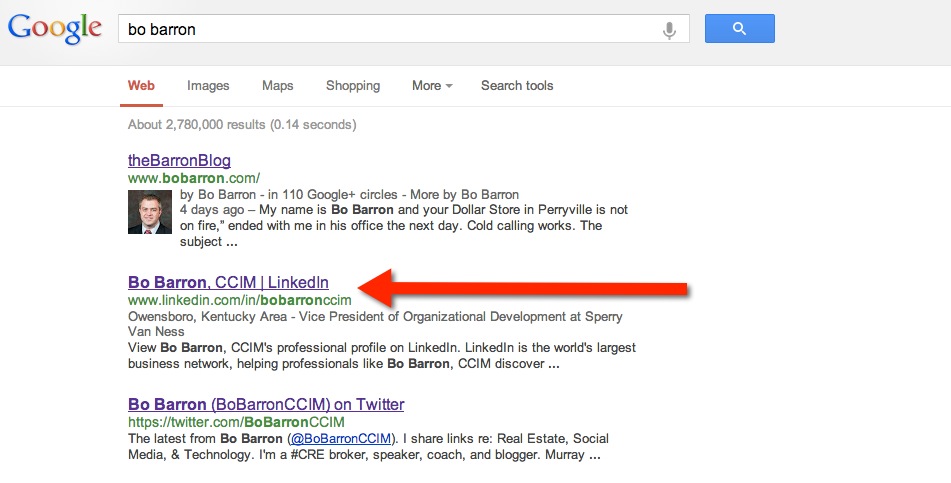 One of the links that will likely come up in the Google search is the prospect's LinkedIn profile.  This is what you want to find.  On their profile, you can learn where they went to school.  Especially around NCAA tournament time, their school is often an easy way to build rapport and connect.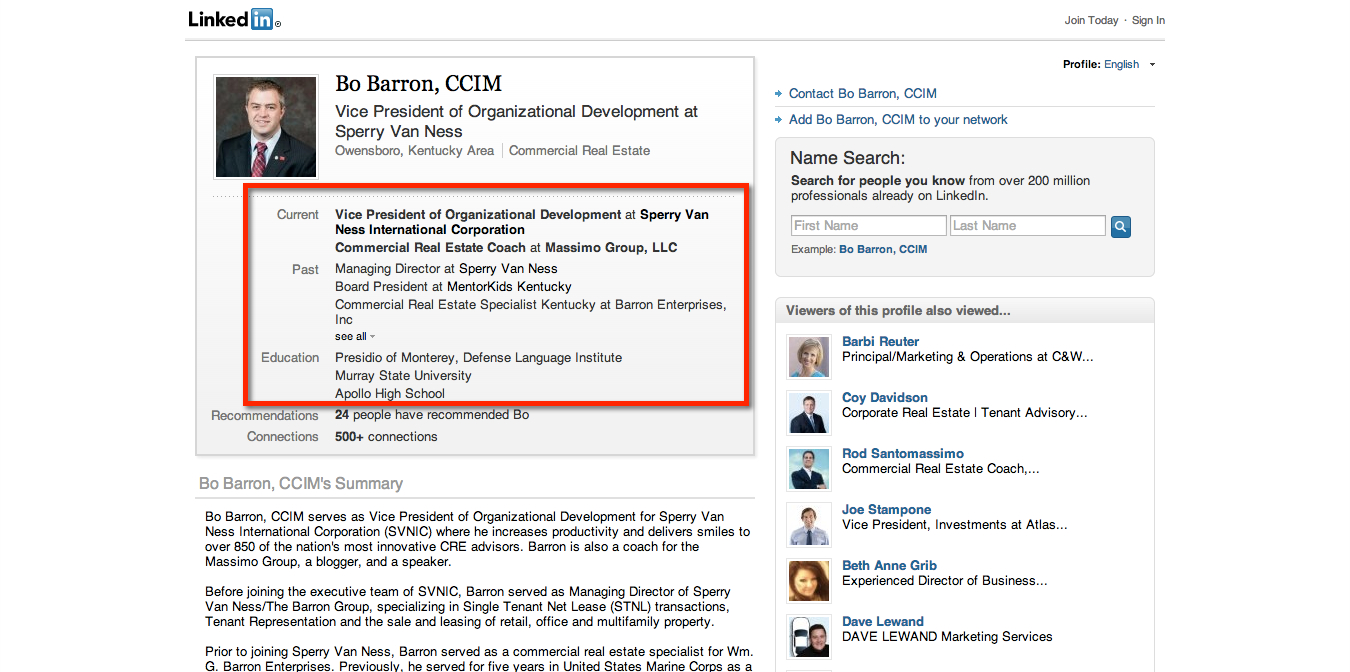 You can also see their work history.  Is there a common company that you both worked for?  Have they had a position in an industry that interests you?
You can also see if they are a connector.  A connector is a person that can be a gateway to get in front of many other people.  Connectors can be much more important to you and your business than one particular deal.  If you find one of these, purpose to build a lasting relationship.  Give lots of value for free.  Their friendship could lead to scores of deals in the future.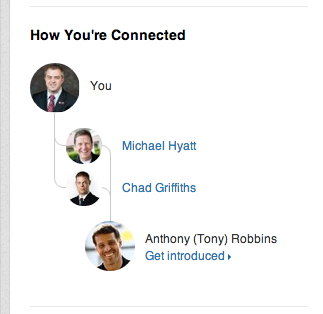 Maybe the most important information you can find on LinkedIn is if you have any common contacts.  I would veer from my numbers game mentality of cold calling here.  If you are calling a whale (think Gordon Gekko), it may be worth slowing down if you discover you have a mutual friend.  Attempt to get an introduction from that common connection.  An introduction is much more effective than a cold call as the clout and rapport of the common connection can rub off on you.
Website
LinkedIn can also lead you to the prospect's website.  If you find that site, you are looking for one thing – their purpose for being in business.  If you can find a mission statement, core values, etc., then you have valuable intel you can use to craft your opening statement when you call.  I will get into that in the next post dealing with the anatomy of the call.
Keep in mind that these tasks can be delegated.  I know a guy that has his assistant run through these steps.  On his cold call sheet for the day are not only names and numbers, but information his assistant found through a little online research.  Remember what you are worth.  If you have a team member to whom you can delegate this step, do so.
Now I would love to hear from you about how you prepare before a cold call.  What do you do?  Or what is something that I have left out?  Leave you comments below!
There was an issue loading your timed LeadBox™. Please check plugin settings.