I don't know how many times I've said – "I wish I had more hours in the day!"
I'm sure you've had that sentiment as well.  Alas, 24 hours a day is all we get.  That isn't going to change.  What can change is how much you can squeeze out of each hour.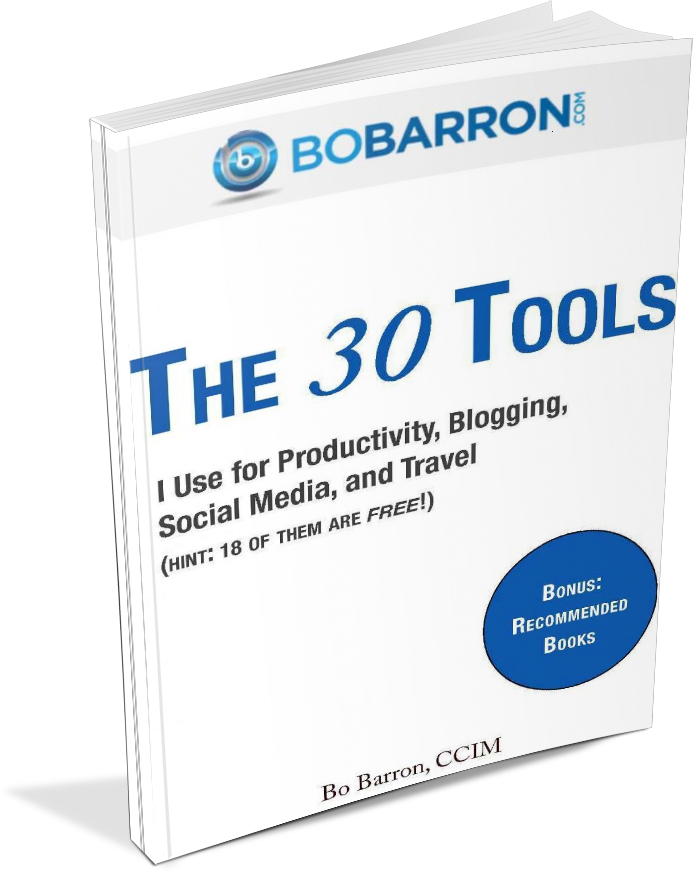 Before I go on, I want to make this point.  I'm not advocating becoming a workaholic – or even feeding that addiction.  I'm talking about getting more work done faster.  I'm talking about being able to have more time for what really matter.  Time for your family.  Time to take care of your health.  Time for self-development.  Time for care for your spiritual health.
Some of the most valuable posts I've ever read have been on the subject of productivity.  I consume that kind of information.  Everything I've learned about productivity apps has come from others or just tinkering with them.  All I've learned about traveling efficiently comes from experience and what others have shared with me.
So here is my resource list of the 30 tools I use on a regular basis to squeeze more out of every day.  I'm going to give you the highlights here, and you will be able to download it at the end of the post.
Productivity
When I did my reader survey last month, the subject of productivity was the number one topic of choice.  In this section, I give you my favorite free and paid tools for increasing your productivity.  And here's a little hint – 1password and Tripit are completely awesome.  Awesome!
Blogging
Blogging has revolutionized my online presence.  It is not easy to do.  But it is so worth it.  The key to blogging well over time is to systematize it.  I have a few templates that I use for most posts.  It saves me a ton of time.  These are the tools I use to build my email list, optimize for SEO, etc.  These tools will save you a ton of time and allow you to maximize your ROI.
Social Media
I'm almost sick of social media.  I believe most people have accepted that social media provides value – sometimes a ton of it.  Though I'm sick of talking about, I use it everyday.  And if you've never heard or used BufferApp, you need to check this section out.
Travel
I traveled a ton for work last year.  I think I was on 65 airplanes.  If there is one thing I'm good at, it is navigating airports.  Traveling is a drain on your energy no matter who you are.  Being able to minimize the frustrations of travel while remaining productive saved me a tremendous amount of stress.  These are the tools I used to do it.
Bonus Section:  Recommended Books
As a bonus, I've included some of my favorite books in the following categories:
Platform building
Productivity
Business
Leadership
Stewardship
Parenting
Marriage
Commercial Real Estate
And others…
These are books that I've read and personally recommend.  I'm no expert in any of these subjects.  However, these are books that have helped me grow in these areas.
To download your copy of this free resource list, simply click the button below!
Download Your Free Resource List
There was an issue loading your timed LeadBox™. Please check plugin settings.