Lists. Anyone who sells anything needs a list. A list of prospects. A list of influencers. A list of connectors. Your database is where those lists live.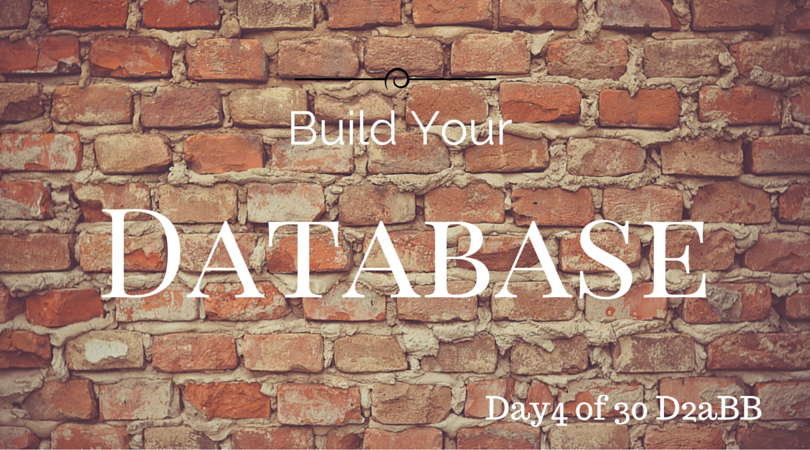 I have a coaching client who has a complete database mess. He literally has 3 different databases that live in different places. One list lives in this CRM. One list lives in that CRM. His other list is an excel spreadsheet.
But at least he has a list.
My first years in commercial real estate were full of fits and starts. I didn't prospect. I simply relied on our company's presence in the market. Business would just walk in the door or call. Or it wouldn't. Even if I wanted to prospect, I didn't have a database.
Again in 2010, I restructured my prospecting focus. I didn't have a list. So I built one (actually, my assistant did most of the work. I hope you all have a Teresa.)
Regardless of where you are in your career, you need a database full of all the people, prospects, and/or properties in your farm area. It is crucial that you can go pursue the business you want. To do that, you need to know who they are and how to contact them.
My most popular post ever is on the 3 ways to build a database. You can read it here. As a recap, here are the three ways to build your database:
Buy the information – This is where you pay CoStar, Xceligent, ProspectNow, or others to get the information you need. This is the fastest way. While I've heard varying numbers, the information is generally pretty good.
Outsource the work – There are virtual assistants out there who will go get the information for you. There are former CoStar employees you can hire that know how to find property information. You give them a budget and an asset vertical/geography, and they go get you the information.
DIY – Or you do it yourself. Put on the detective hat and head down to the local PVA office and pull some property cards (or hopefully your area has that information online.)
If you are new to the business, I suggest you build it yourself. At least to the first 600 or so. This will help you gain the market knowledge you need to become an expert in your market and niche. For everyone else, choose #1 or #2. Your time is too valuable to do the work yourself. You should be prospecting.
You have to have a list. It is the foundation of your prospecting and your pipeline. Now go get yours!
There was an issue loading your timed LeadBox™. Please check plugin settings.